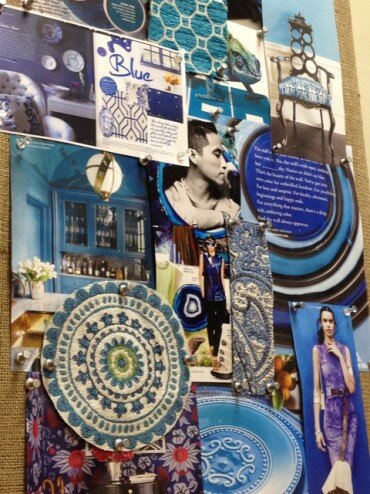 I have long had a love affair with fabrics. In fact, I have a shameless collection in storage that I hope to one day use for pillows, draperies, and tablecloths. Last June I was able to indulge my fabric passion when Scottish Development International and Scottish Enterprise, along with Traditional Home, hosted me, Tobi Fairley, Anne Maxwell Foster, Philip Gorrivan, Patrick Lönn and Gideon Mendelson  for a tour the Scottish textiles mills. I honestly believe that learning and exploring is so much more fun with a great group. And, lucky for me, I was recently privileged to explore fabrics once again with fellow bloggers the Madcap Cottage duo Jason Oliver Nixon and John Loecke, Tamara Matthews-Stephenson, Marisa Marcantonio and Traci Zeller.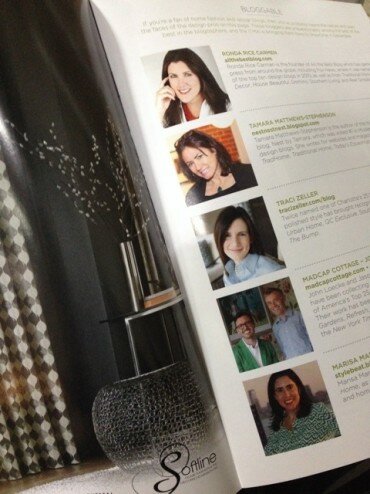 This time at the International Textiles Market Association Showtime Show in High Point, North Carolina. Showtime is the largest home textiles show in the US, and as such we were privy to the current trends for 2014. When I hear the word trend I often think of Albert Hadly and his thoughts on the subject, "Decoration is really about creating a quality of life, and a beauty in that life that nourishes the soul, that makes life beautiful. That's what all this is about, not just what's in and what's out." That said, trends are fun to identify and they do spark new creative direction. They can also spark great debate. Pantone recently named 'Radiant Orchid' their color of the year for 2014…a selection that drew much discussion at every showroom visited. For me the vertict is still out. So what trends did I notice at Showtime and what did I like best?
Gold
Shades of Blue
Pretty Prints
Overscaled Patterns
Libeco Black Chintz Linens
Anything from Jana Platina Phipps (aka the Trim Queen)
Many thanks to ITMA for including me. And, I would love to hear your thoughts on Pantone's Radiant Orchid.