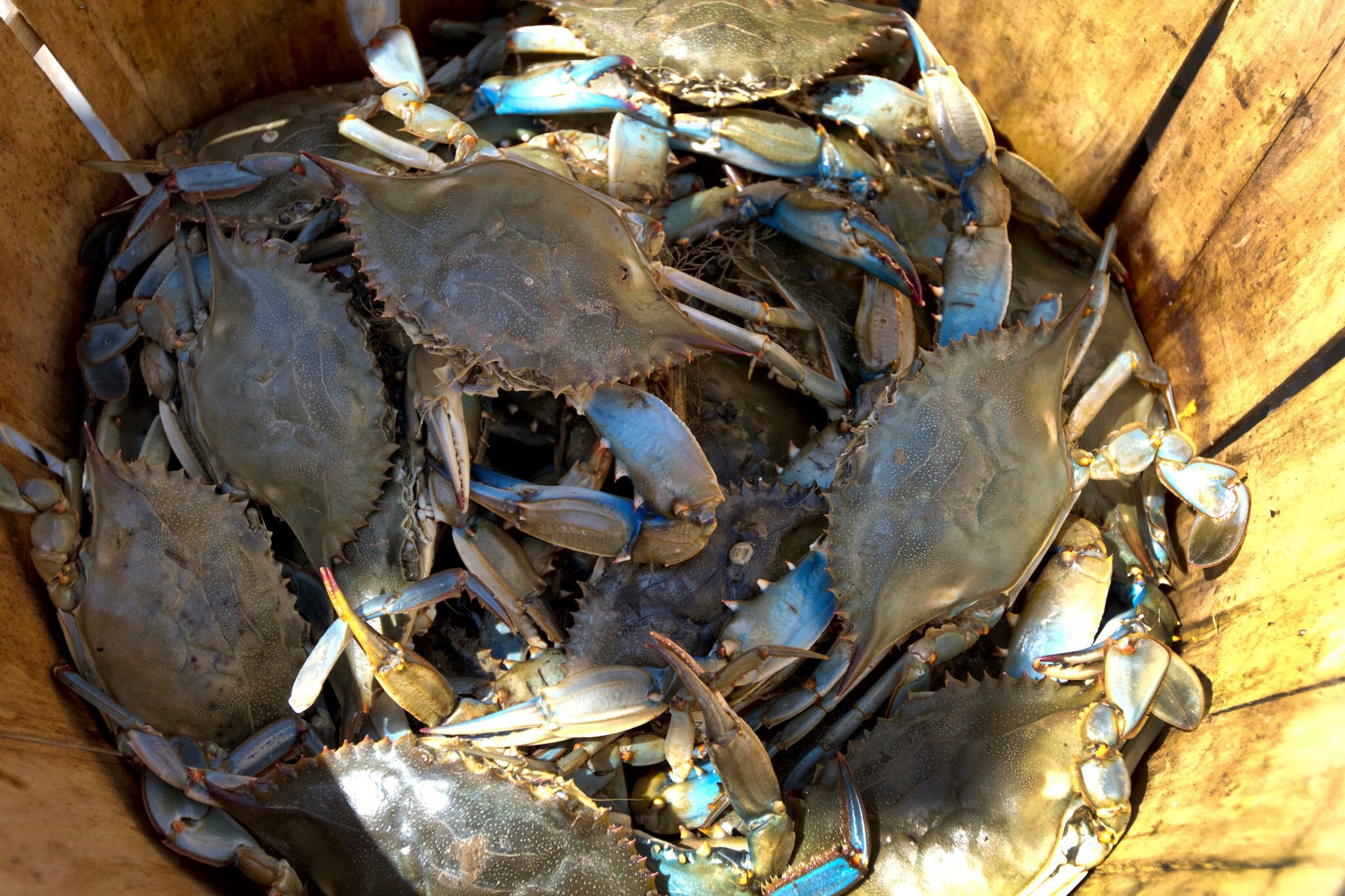 Inspired by a bushel of crabs on our outing yesterday, I was reminded of Partan Bree (Scottish Crab Bisque). Roasted crab shells and sherry lend sweet depth to this luscious version from chef Michael Smith of The Three Chimneys restaurant on Scotland's Isle of Skye.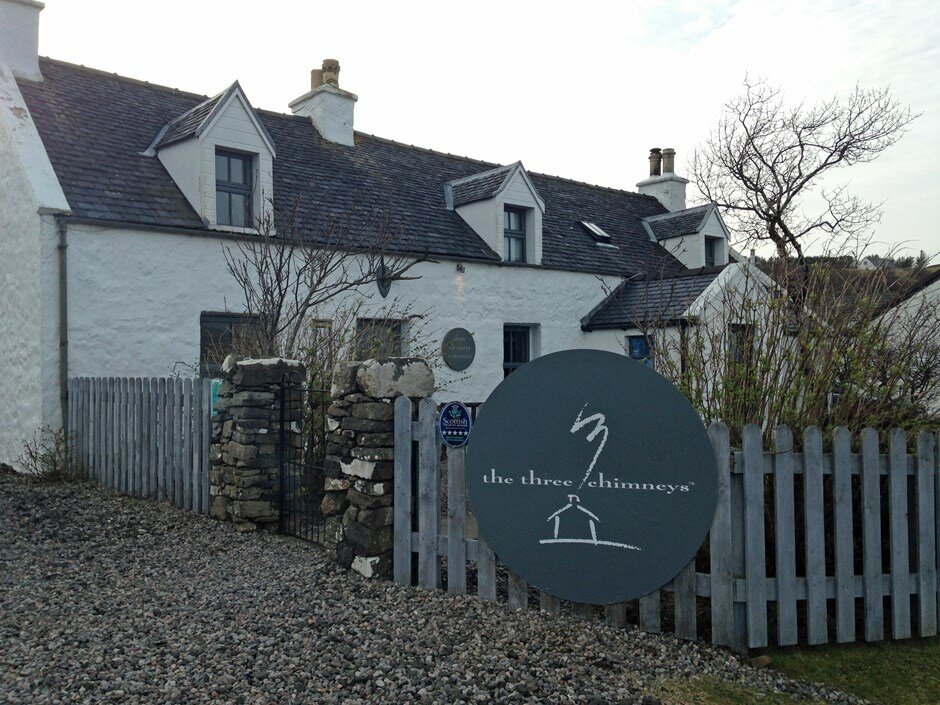 One of the most acclaimed restaurants in Scotland, there is nowhere in the Highlands and Islands quite like The Three Chimneys. Set in the north west Isle of Skye, and housed in an old stone home by the sea, the original island croft house dates back over 100 years. Well-known on the island for serving the best fish, locally reared lamb, beef and game, Head Chef Michael Smith is a passionate ambassador for Scottish food and cooking.
Enjoy! And Happy Labor Day Weekend.
4 lb. cooked blue crabs, meat removed from bodies and legs and finely chopped, shells broken into large chunks
6 tbsp. unsalted butter
2 large yellow onions (1 thinly sliced; 1 finely chopped)
½ rib celery, thinly sliced
¼ small bulb fennel, thinly sliced
¾ cup roughly chopped parsley stems, plus 2 tbsp. finely chopped parsley leaves
1 tsp. whole white peppercorns 2 bay leaves ½ lemon, thinly sliced crosswise 2 tbsp. brandy ⅓ cup long-grain white rice 1 tbsp. tomato paste
1 tbsp. lemon zest
⅔ cup milk
¼ cup heavy cream
¼ cup cream sherry
2 tbsp. fresh lemon juice
½ tsp. paprika
Kosher salt and freshly ground black pepper, to taste
Crème fraîche, to garnish
Heat oven to 400°. Place crab shells on a baking sheet, and bake until lightly browned, about 20 minutes; let cool. Heat 4 tbsp. butter in an 8-qt. saucepan over medium-high heat. Add sliced onion, celery, and fennel; cook, stirring, until soft, about 5 minutes. Add crab shells, parsley stems, peppercorns, bay leaves, and sliced lemon; cook for 2 minutes.
Add brandy; cook 1 minute. Add 10 cups water; bring to a boil. Reduce heat to medium-low; cook, stirring occasionally, until slightly reduced, about 1 hour. Pour through a fine strainer into a bowl; set crab broth aside.
Wipe saucepan clean, return to medium-high heat, and add remaining butter. Add chopped onion; cook until soft, about 3 minutes. Add rice, tomato paste, and lemon zest; cook until lightly caramelized, about 2 minutes. Add reserved crab broth; bring to a boil. Reduce heat to medium-low; cook until rice is tender, about 18 minutes.
Purée soup in a blender and return to saucepan over medium heat; add reserved crab meat, milk, cream, sherry, lemon juice, and paprika, and cook until meat is warmed through, about 3 minutes. Season with salt and pepper. Divide soup among 8 bowls; garnish each bowl with a dollop of crème fraîche and some of the parsley leaves.
SERVES 8
Recipe via Saveur