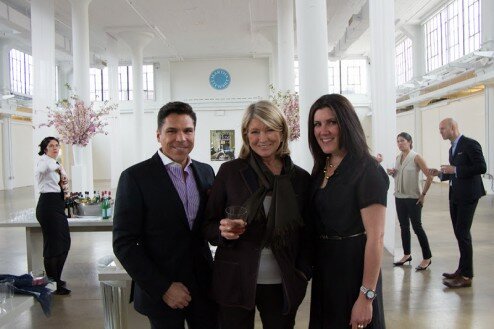 I have always believed that the mind somehow finds a way to accomplish the things we desire most in life. Aristotle said, "We are what we repeatedly do. Excellence, then, is not an act, but a habit." Writing a book has been my lifelong dream. From childhood on I dreamed, plotted and planned, though I was never entirely certain what shape it would take. As I approached my twenties I became obsessed with houses and shelter magazines. Eager to learn from the experts I began my own road to writing. First in notebooks, then a blog and eventually Designers at Home.
Dorothy Rodgers's My Favorite Things: A Personal Guide to Decorating and Entertaining, was the first book that forever changed my thoughts on houses and design and spark a fire within me. I was hooked and wanted to learn more about creating a beautiful home and what made interiors so inviting. My salvation came in the form of Martha Stewart's lavishly illustrated book Entertaining. I was instantly transported to wonderful world and a place of learning. Fascinated by the engaging blonde hostess, I, too, wanted to serve cold borscht in pretty goblets, find a better way to set the table, and grow my own flowers.
When I "meet" Martha Stewart at a booking signing in 1994, I could scarcely imagine that almost 20 years later she would write the foreword to my book Designers at Home and host my launch party. The festive event in her Starrett-Lehigh office building in New York City was a very surreal moment that only reaffirmed my belief that any dream worthwhile is achieved through believing, hard work and stick-to-itiveness. Thank you Martha…for everything. You can see more from the lovely evening on Martha's blog.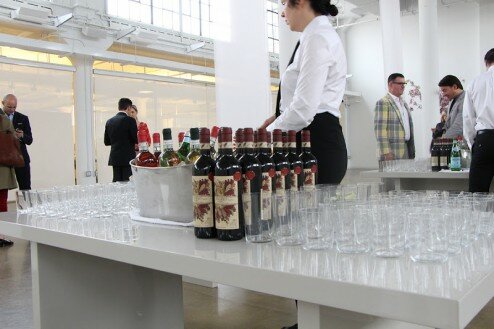 Dogajolo Bianco, Rosato and Rosso wine from Opici Wines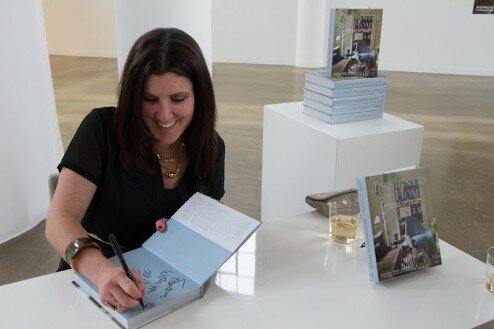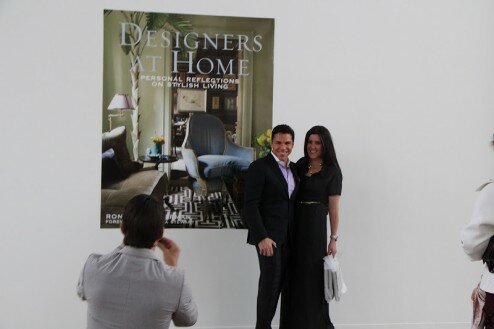 Robert Passal. Robert's Manhattan prewar apartment is featured on the cover.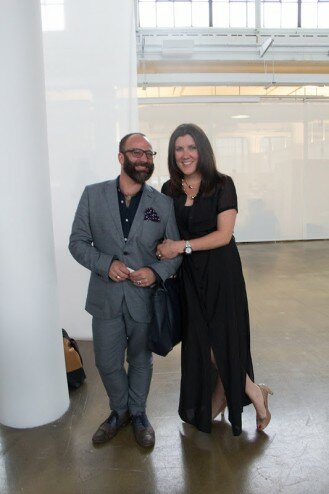 Andrew Joseph, founder of Andrew Joseph PR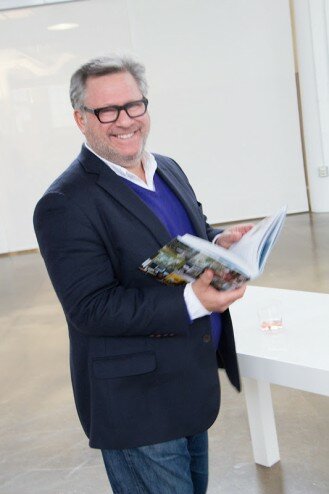 Bruce Glickman, owner of Duane in New York City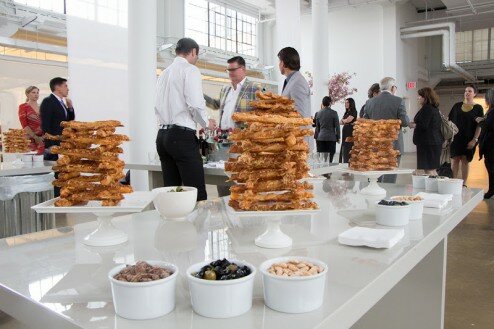 Cheese straws, olives, and nuts were served by Chef Pierre Schaedelin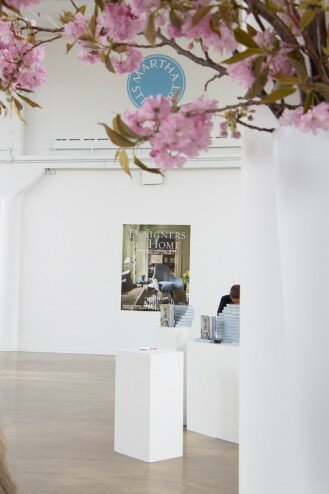 Ornamental cherry blossoms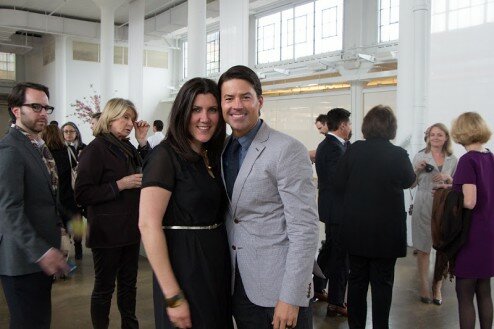 Interior designer Bradley Clifford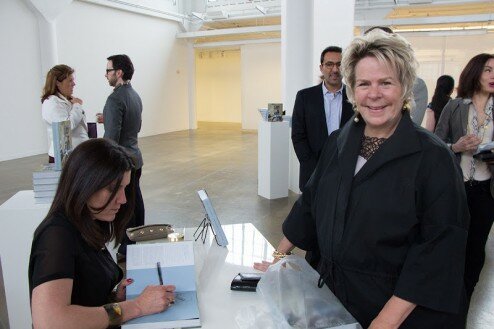 Bunny William (featured in Designers at Home)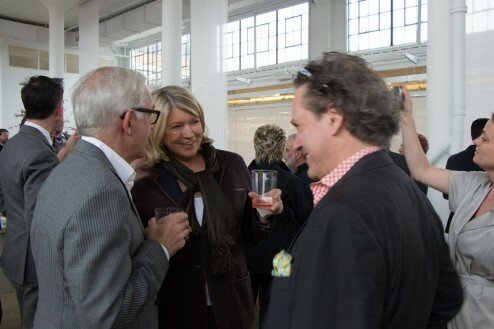 Thomas Burak, Martha and Michael Devine (featured in Designers at Home)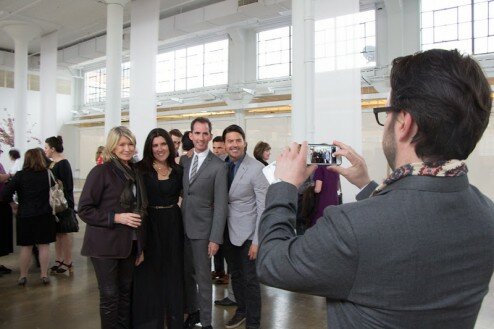 Martha, me, Kevin Sharkey, Bradley Clifford (Aaron Stewart taking a group shot)
Kevin Sharkey (featured in Designers at Home)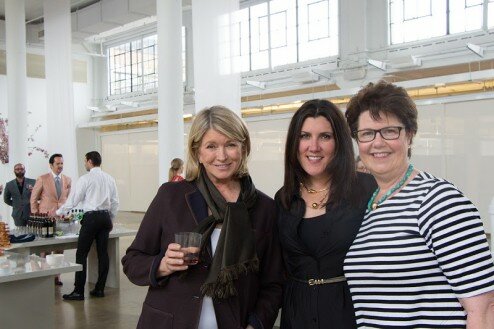 Martha, me and Mary Aarons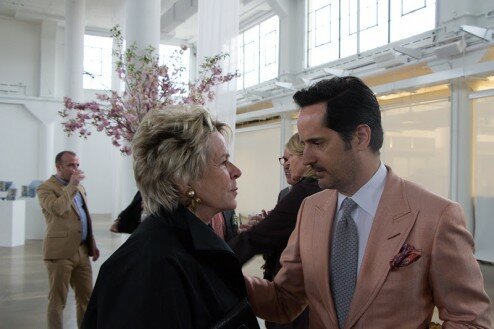 Bunny Williams and James Andrew (featured in Designers at Home)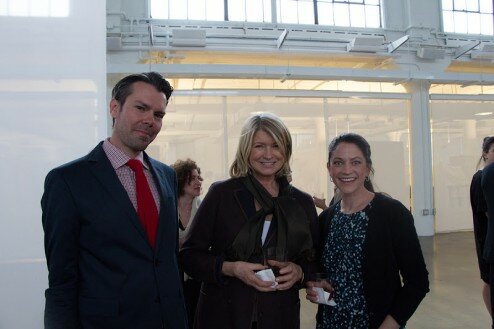 Michael Mcgraw , Martha, Amy Beth Cupp Dragoo